Turing's Treatise on Enigma
(The Prof's Book)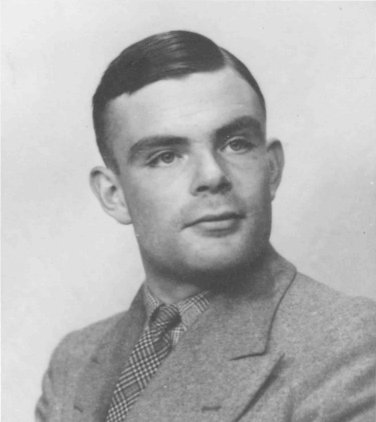 Sir John Dermot Turing © 2000
All the papers on this page are covered by Crown Copyright. The authorisation to publish is for this Web Server ONLY. Therefore do NOT publish these papers elsewhere, or you will be in breach of Crown Copyright Rules and Regulations. Please see below for the Copyright details.
A document written by the late Dr. Alan Turing
while working as a cryptanalyst at Bletchley Park.
DOCUMENT INFORMATION:
Turing's Treatise has been entirely retyped by the three editors, Ralph Erskine, Philip Marks and Frode Weierud. It is presented in a non-definitive version which means that it is still missing some of the illustrations and several of the accompanying tables. The treatise will be updated and completed as soon as the necessary time and resources can be allocated.
The treatise has been divided into the original chapters, to ease both downloading and printing. For the time being each chapter has page numbering starting from page 1, however, the original page numbers as they appear in the typed manuscript have been retained. When the final version is ready the new page numbers will be revised and adapted to run consecutively throughout all the chapters.
The treatise is presented in the A4 (290 × 210 mm) size paper format. We might consider making Letter size version available at a later date. For the time being please print the documents using the Acrobat Reader.
For the moment the documents are made available in Adobe's Acrobat PDF format only. For those who prefer Postscript, a ZIP archive with a Postscript version can be made available for download if there is sufficient demand.
---
VERSION INFORMATION: Version History
The other chapters will be published as soon as possible.
---
OTHER TURING INFORMATION:
---
Copyright Terms
GENERAL COPYRIGHT RULES:
The Applicant shall ensure that the source of the Material and the originating government department or agency are acknowledged within the Website. The Applicant shall also arrange for the following acknowledgement to be featured in the Website.
Crown copyright is reproduced with the permission of the Controller of Her Majesty's Stationery Office.
PERMITTED USES: This material may be accessed and downloaded onto electronic, magnetic, optical or similar storage media, provided that such activities are for private research, study or in-house use only.
RESTRICTED USES: This material must not be copied, distributed, published or sold without the permission of the Controller of the HMSO.
COPYRIGHT DETAILS:
---
---